The Master's Degree Program in Physics greatly expands the expert knowledge in classical and modern physics compared to the Bachelor's level. Students acquire in-depth knowledge in the fields of solid state, material and quantum physics.
Physicists are expected to solve highly complex problems in research and development with expert knowledge and analytical skills and often bear the responsibility for this in an executive position. This requirements profile can only be achieved with the Master's degree, where the analytical skills, strategic thinking and independent scientific/academic work is taught and consolidated.
The Master's Degree Program comprises 4 semesters. The specialization modules advanced molecular and solid state physics as well as advanced many-body theory are obligatory in the first semester. The advanced physics seminar follows in the second semester. The advanced physics laboratory course covers both semesters.
A total of 21 credit points can be earned in elective modules and an individual focus can be set in the following fields from a rich catalog of modules:
Solid State Physics
Optics
Soft Matter and Biophysics
Advanced Statistical Physics
Advanced Continuum Physics
Computer Physics
During the 3rd and 4th semester students focus on their Master Thesis, which is supported and structured with the help of further modules. Major areas of individual interest can be examined in the Master Thesis by choosing from a broad range of experimental and theoretical research topics. If the Master examination is passed, the academic degree Master of Science is conferred. A Master's Degree Program can be followed by a Doctoral Degree Program.
Please Note: The lectures of this degree programm are held in english and german. 
If you are looking for a full english language Master`s degree program in Physics please see our internationsal M.Sc. in PHYSICS
Admission Procedure
Admission to the Master's Degree Program in Physics is regulated by the Admission Regulations of the University of Stuttgart.
The application deadline is July 15th for the winter semester and January 15th for the summer semester, but please check this date to be sure:
The economy's demand for physical know-how will not be saturated in the foreseeable future

Gerd Litfin, President of the DPG, Deutsche Physikalische Gesellschaft: Physiker/innen im Beruf, Physikkonkret Nr. 7, Feb. 2010
This view still holds true today, and explains why the unemployment rate has been so low for so many years. The professional and analytical skills of graduates are not the only reason for this; the subject is extremely flexible and implemented in a wide variety of fields. There are many different openings for people with a Master of Science degree in physics. All of our graduates are qualified to assume responsible tasks in the following professional fields:
Research and Teaching (Universities, State Research Institutions, i.e. the Max-Planck Institutes, Fraunhofer Institutes)
High-Tech Industry (Electronics, Semi-Conductor and Sensor Technology)
Optical Technologies (Laser, Bio Photonics, Communication Technology)
Environmental Protection (Radiation Protection, Trade Inspectorate)
Medical Engineering (Imaging Processes, Nuclear Medicine)
Computer Industry (Software and Hardware Development)
Consulting and Banks (Risk Management, Financial Analyses)
Civil Service (Patent offices, Approval Authorities)
Program management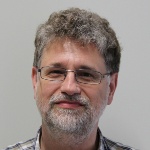 Apl. Prof. Dr.
Studiengangsmanager B.Sc. / M.Sc. / BA-Lehramt / M.Ed. Physik