Mailing-List
Doctoral students can receive information and invitations to events via a mailing list.
Please write a mail to promovierende-join@lists.mathematik.uni-stuttgart.de - "Subscribe"
Please note the data protection notice:
The data (email address) to be provided when subscribing is only accessible to the administrators of the list and will not be used by them for purposes other than the provision of information described above. In particular, the stored data will not be passed on. Your data will be stored until you unsubscribe from the mailing list. We refer you to the data protection declaration of the University of Stuttgart.
Activities
once a term:
meeting of doctoral students
with coffee and snacks:
get together,
Information from the Senate and the Committees
...and much more.
Continuing education events, e.g. "teaching mathematics".
Possibility to participate in committees of the Senate
Suggestions are welcome.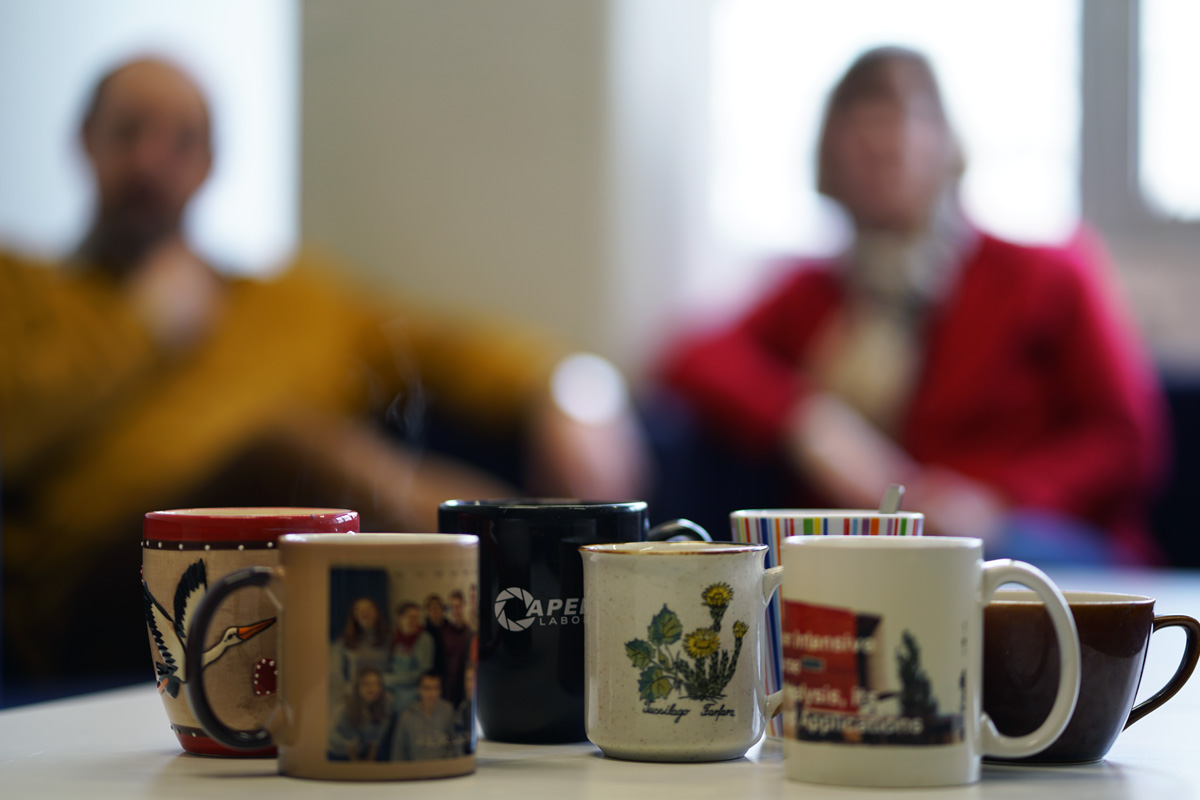 Foto copyright: Robin Lang
Lecture series Mathe Macht!
The lecture series introduces companies that apply mathematics or mathematical methods in different areas. The doctoral students of the department are invited.