Doctoral Degree Studies
The Doctoral Degree Regulations of the University of Stuttgart as well as supplementary resolutions of the PhD Committee of the Department are decisive for a doctoral degree from Faculty 8 Mathematics and Physics:
Digitally published dissertations can be downloaded on the document server of the University of Stuttgart:
Habilitations in the Department of Physics
The German Physical Society (DPG) has now comprehensively investigated the doctorate in physics in Germany. The core of the study is a survey in which a quarter of all physics doctoral students took part. The study also included the opinions of professors and an evaluation of all doctoral regulations.

Press Release of the German Physical Society, Doctorate in Physics in Germany
List of Habilitations
| Date | Title | Surname, Name |
| --- | --- | --- |
| 17.10.2018 | The Consequences of Charge Quantization on the Tunnel Junction of a Scanning Tunneling Microscope | Ast, Christian |
| 11.04.2018 | Soft Matter in Solution: From Hydrodynamics to Hydrogen Bonds | Smiatek, Jens |
| 11.05.2016 | General properties of ionic complex fluids | Bier, Markus |
| 18.07.2014 | Quantum systems with balanced gain and loss, signatures of branch points, and dissociation effects | Cartarius, Holger |
| 20.06.2012 | Optical Nearfield Investigations of Nano-Plasmonic Structures, Devices, and Materials | Vogelsang, Ralf |
| 11.04.2012 | Atomistic Theory of Semiconductor Nanostructures | Bester, Gabriel |
Digitally published habilitations can be downloaded on the document server of the University of Stuttgart.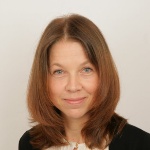 Silke Börner
Office of the Dean and of the Vice Dean Physics