Directly To
The winter semester 2020/2021 is held completely online.
Therefore the Advanced Physics Lab will not take place this semester.
Objectives
To learn physical measuring methods and the handling of modern measuring instruments, while performing demanding experiments.
To carry out a small but entire scientific thesis in limited time. (Theory, Experiment, Draw-up in writing, and Finishing Colloquium)
Requirements
Immatriculated for a Master degree
Structure
Centrally organized, in university-owned laboratory rooms
Experiments
Approximately 15 experiments, ranging over one or two days.
Charge
By doctoral candidates and postdocs, generally one person is responsible for a maximum of two experiments.
Schedule
Selected tuesdays during the term, all-day, no parallel event.
Certificate
You will get one certificate for the whole laboratory.
Organization and Administration: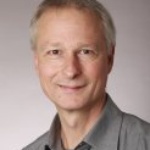 Dr.
Bruno Gompf
Leitung Fortgeschrittenenpraktikum Physik