Directly To
Please make a rapid antigen test before the beginning of the APL.
The Advanced Physics Practicum will be held in Summer Semester 2021 as a regular course.

Objectives
To learn physical measuring methods and the handling of modern measuring instruments, while performing demanding experiments.
To carry out a small but entire scientific thesis in limited time. (Theory, Experiment, Draw-up in writing, and Finishing Colloquium)
Requirements
Immatriculated for a Master degree
Structure
Centrally organized, in university-owned laboratory rooms
Experiments
Approximately 15 experiments, ranging over one or two days.
Charge
By doctoral candidates and postdocs, generally one person is responsible for a maximum of two experiments.
Schedule
Selected tuesdays during the term, all-day, no parallel event.
Certificate
You will get one certificate for the whole laboratory.
Organization and Administration: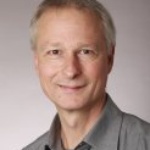 Dr.
Bruno Gompf
Leitung Fortgeschrittenenpraktikum Physik