This central hub provides all relevant and up-to-date information concerning your studies of mathematics.
The First Aid [de] page lists contacts in case of problems, questions etc., and the First Year Students [de] page is the primary source of information to get started with studying Mathematics.
A list of guaranteed lectures in upcoming terms is available on the Lectures page, as well as slides and events that can be useful to plan your schedule after completing the first year.
The Student Council Mathematics represents all students in all committees of the Department, and provides independent counselling.
We also operate two mailing lists to disseminate study program related information to Mathematics students
Please register to be informed!
Degree Programs in Mathematics
The three-year degree program Bachelor of Science is offered since winter term 2008/2009, and provides a first degree qualifying for job positions. It also leads to the two-year degree program Master of Science. The combination replaces the old Diploma degree program.
Since 2011, the Department offers the Master of Science in Mathematics degree program, which can be studied based on a B.Sc. degree in Mathematics (or equivalent).
The Teacher Education degree programs are offered in the framework of Bachelor of Arts and Master of Education degrees since 2015. Several possibilities exist to enhance or combine these degree programs with the B.Sc. and M.Sc. programs.
Important General Information: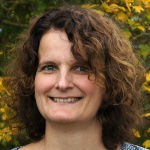 Dr.
Friederike Stoll
Program Managment B.Sc./M.Sc./BA-Lehramt/M.Ed. Mathematik