Current Events
The Mentoring program for the Winter Semester 18/19 starts in October.
Register now! [de]
Dear Students at the Department of Physics,
Everyday life at the University can be overwhelming and stressful. When do I register for exams? Where and how do I even do that? Which electives are offered and suit my interests? How do I get in contact with upper-level students and PhD candidates to find a Bachelor- or Master Thesis topic? Whom do I contact when I need help?
We, a team of professors, PhD candidates and upper-level students, want to assist you with all of these issues.
The Three Pillars of Mentoring
Informational Events take place unregularly throughout the semester to inform you about important things concerning your studies.
Meet people, exchange experiences and get insightful tips from our professors, PhD candidates and upper-level students in a relaxed atmosphere.
We visit at least one Research Laboratory or Institution per Semester. Get to know Physics from a completely new perspective!
Who is behind all this?
The Mentoring Program is an initiative of the Physics Department to decrease the dropout number in the beginning of studies. Students receive guidance and assistance throughout the first phase of their studies.
Teresa Feldmaier serves as organizer and advisor for everything concerning the Mentoring Program. Her door is always open and she will lend you an ear, no matter what your concern or criticism might be. The Mentoring Program was designed to help you and can only work when it is adapted to your individual needs! Do not hesitate to contact us with any questions!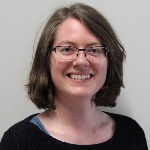 Teresa Feldmaier
Koordination Mentoring-Programm und TryScience Physik